Writer
Brooke won her first award for storytelling when she was in fifth grade. She has been writing since with works published in both local and national online and print publications.
Speaker
Brooke's motivational TEDx Talk was given May 5, 2018, in Boise, Idaho. She also regularly participates in Boise's on-stage storytelling scene with the monthly Story, Story Night.
Entrepreneur
Brooke co-founded a virtual reality startup that won innovation awards at the Consumer Electronics Show and took her to Samsung, Disney, and Google. She currently runs a web development company.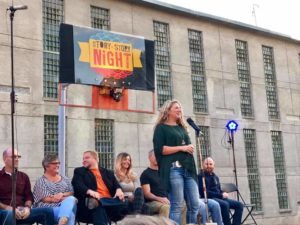 This journey can't be about changing myself so that I will become someone that I believe is worthy of love. This journey has to be about loving myself, right now, exactly as I am.
-Brooke Linville